About ABT MAILCOM
"family owned and operated" - since 2003
Our History
American Business Technologies (ABT) is a family owned and operated business. Steve and Cynthia Hibbard started the business in 2003. The Hibbard's were owners of a 35+ year water treatment business started by Steve's father George where the focus was always on customer service and satisfaction. In March of 2007, ABT moved into a new state of the art facility to better serve our great customers. Our facility is in an approved Detached Mail Entry Unit (DMEU) with the United States Postal Service (USPS) and mailings are verified and shipped directly from our facility into the USPS system.
In 2017, MailCom merged with ABT to become ABT MAILCOM. MailCom was started and operated by Kent Moore and over its 25+ year history became a leader in working with municipalities and counties for their utility bills, notices, tax assessments and tax bills.

ABT MAILCOM is trusted by businesses and municipalities across North America for their mailings and printing. From printing and file processing, to mail piece design and production, ABT MAILCOM is your one-stop source for trusted and reliable mailing fulfillment and printing services.
Memberships/Affiliations
Lake Geneva Lions Club

Lake Geneva Chamber of Commerce

Culligan Dealers Association of North America(CDANA)

Milwaukee Postal Customer Council(PCC)

Wisconsin Independent Businesses(WIB)

National Federation of Independent Businesses(NFIB)

Pheasants Forever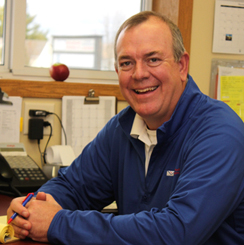 Tom was part of the family's water treatment business for 27 years, and joined ABT MAILCOM as a partner and general manager in 2005. Tom has marketing and management experience that has helped the business grow to where it is today. He is certified with the USPS as a Mail Design Professional. He is the lead contact for quotes and job specifications.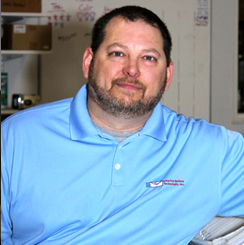 Kevin has years of experience in mailing equipment service and a background in postal regulations and efficiencies. Kevin is a board member of the Milwaukee PCC (Postal Customer Council) and is trained on postal regulations and rate schedules. He oversees all mailings that are processed and sent. Kevin is certified with the USPS as a Mail Design Professional and a Platinum Professional.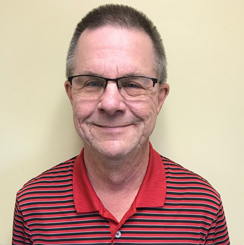 Kent joined ABT MAILCOM when the companies merged in 2017. Kent previously owned and operated MailCom for over 25 years working with Municipalities and Counties throughout the State of Wisconsin for their utility bills, tax assessments and tax bills. His specialty is in the areas of Municipal and County mailing fulfillment.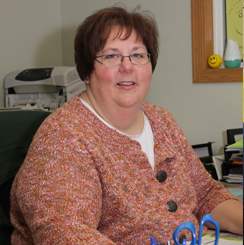 Teri is the lead for data file processing to presort and clean files to get the best postage rates possible. Teri is very skilled in working with variable data files and also is certified with the USPS as a Mail Design Professional. She also assists our customers to fix addresses that the USPS doesn't recognize as certifiable. She is always focused on meeting and exceeding our customer's expectations.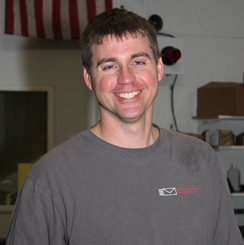 Cole oversees product inventory as well a lead operator and driver. He works directly with our vendors for envelopes and supplies. Cole is certified with the USPS as a Gold professional.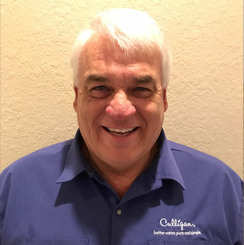 While working in the water treatment business all his life, he saw the need to outsource bills to save offices time and money. In 2003, Steve's vision became reality when he and Cynthia started the business. It has grown to what it is today with the additions of Kevin in 2004, Teri and Tom in 2005, Cole in 2012 and Kent in 2017.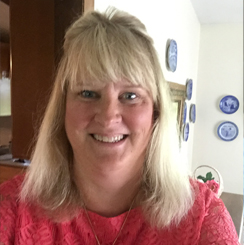 Cynthia and Steve founded the business in 2003 and is our bookkeeper. She manages all the financial data of the business including accounts payable and accounts receivable.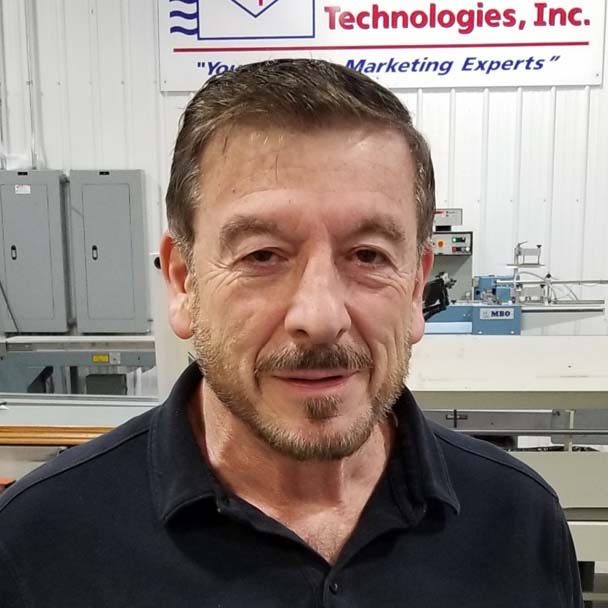 John is a machine operator and works directly with all our mailing fulfillment process at ABT. He is friendly, organized and pays close attention to detail.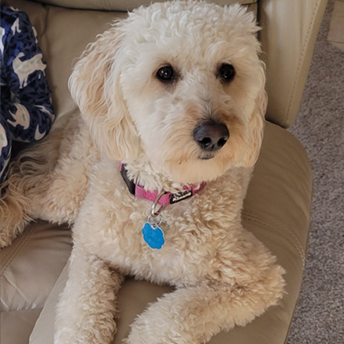 Finley - Company Mascot "She's not spoiled but just happens to be an expert at training people!"
"Want to take a minute to thank you for all you do for us at Popeye's all year. It's a blessing to work with such a great crew of people!" Wendy – Popeye's / Lake Geneva
"I wouldn't think of going anywhere else"
"Thanks for the quick work! I truly appreciate your level of customer service."
"I received my mailing yesterday and it looks great! Another great job by you and your folks. Thanks so much."
You are the greatest! Thank you for your outstanding customer service and support, I am so impressed by your efficiency".
At American Business Technologies (ABT MAILCOM), we offer a stress free way for you to get your mail out guaranteed! By using the latest technology and techniques the industry has to offer, we can assure accurate and confidential results.